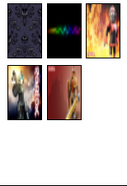 The Wallpaper App is an app used to change the background of your Phone. The app currently has 14 backgrounds to choose from. It is accessible on the phone by swiping your mouse to the left, and clicking on the Wallpaper App. You can then choose from the selections displayed on the right. Currently unavailable for Xbox One users.
Ad blocker interference detected!
Wikia is a free-to-use site that makes money from advertising. We have a modified experience for viewers using ad blockers

Wikia is not accessible if you've made further modifications. Remove the custom ad blocker rule(s) and the page will load as expected.